Lydia Kavina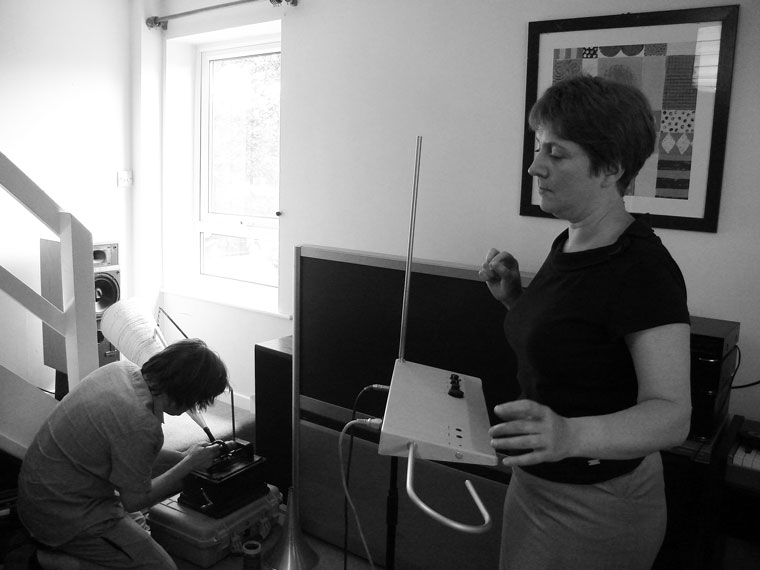 Recorded on June 30th 2009 in  Abingdon, Oxfordshire, U.K.
Theremin Solo
Lydia Kavina is currently one of the leading performing musicians on the theremin. Born in Moscow, Lydia began studying the theremin at the age of 9 under the direction of  Léon Theremin, who was the cousin of her grandfather.  Five years later she gave her first theremin concert, which marked the beginning of her musical career that has so far led to more than a thousand concerts and theatre, radio and television performances throughout the world. She has recorded 3 solo CDs with original music for theremin and played for a number of well-known film soundtracks including "Ed Wood", "eXistetnZ" and "The Machinist". Lydia is also a composer and an active promoter of new experimental music for the theremin.
---
Recording Notes
The second of two, two-minute wax cylinder recordings made at Lydia's house. The first test cylinder included a medley of popular tunes with excerpts from 'Moscow Nights',  'Over the Rainbow' and Rachmaninoff's 'Vocalise'. The cylinder recording Lydia has made especially for this archive is of a spontaneous improvisation.